Ashley Young has received a lot of flak throughout his playing career, but his football career has been a lot more successful than many give him credit for. In 2020 he signed for Inter in the Serie A after a nine-year career at United, and before that he spent four years at Aston Villa, where he was very much a fan favourite.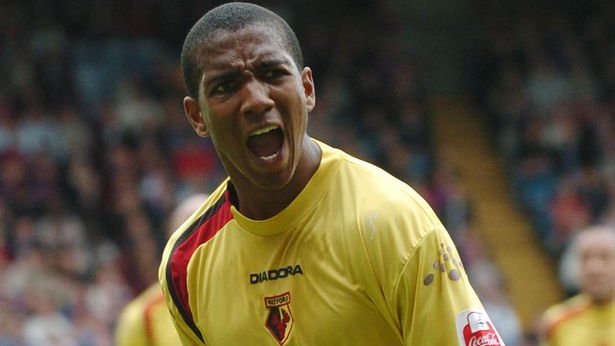 You definitely do not spend nine years at Old Trafford and then get signed by the current Inter team if your footballing abilities are not up to scratch. Below we are going to take a look at some of the best moments from Young's football career.
Scoring for Watford in the Play-Off Semi-Final
Young started his footballing career at Watford and back then he was seen as one of English football's brightest stars. In 2003, an 18-year-old Young made his Watford senior team debut against Millwall in the Championship and got himself on the scoresheet. He only made five other substitute appearances that season, but he still managed to score three goals. His breakthrough season came two seasons later – he played 41 matches and scored 15 goals, including in the Championship Play-Off semi-final against Palace. Watford went onto beat Leeds 3-0 in the final and were promoted to the Premier League.
He Became Aston Villa's Record Signing
Young had a very good first season in the Premier League with Watford, despite the fact that Watford were relegated back to the Championship after finishing bottom of the table with just 28 points. However, the talent that Young possessed did not go unnoticed, and there were a host of Premier League teams that were after his services.
However, the 21-year-old decided to sign for Aston Villa for a fee of £9.5 million, making him the club's record signing at the time. He spent nearly five years at Villa Park, Villa consistently challenge for the Top Four, and Young became an important component of Martin O'Neill's side. He played on the flank or just off of the striker and scored 59 goals in 190 matches. He was a fan favourite at the club and most fans were sad when he moved to Manchester United, but it was inevitable as their owners at the time were only interested in making money and did not care if they made it to Europe or not.
If you are reading this and you are from Nigeria, then there is a very good chance that you love to watch the English Premier League and even bet on it. If you want to start betting on it, then we highly recommend that you have a good look at https://www.sport-betting.ng/ as they supply in-depth reviews for all of the best bookmakers for Nigerians such as Bet9ja and NairaBet. Therefore, they can help you find the best bookie for betting on the Premier League.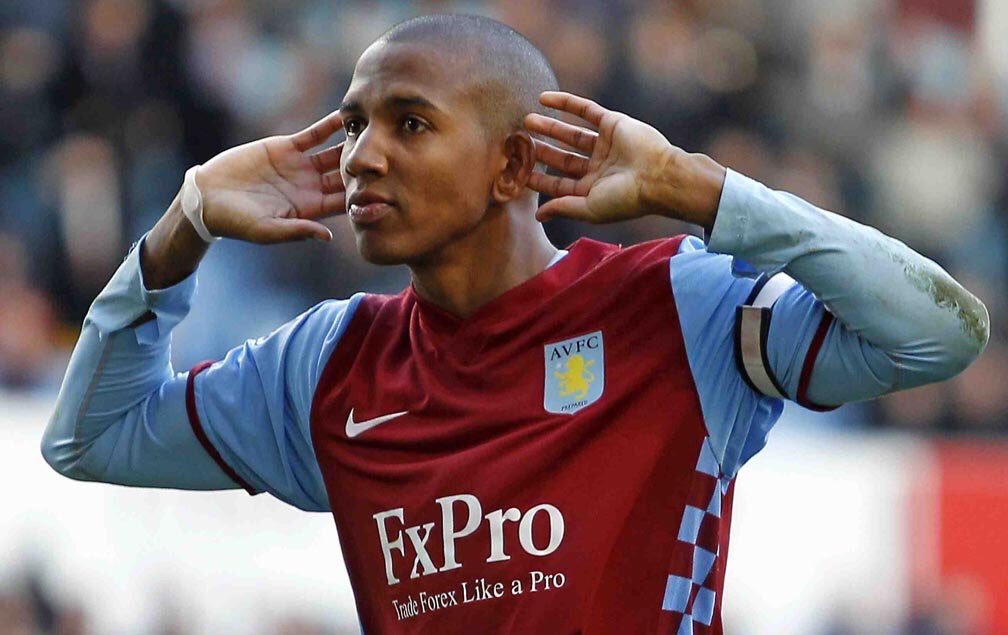 Capped for England
Not too long after signing for Villa, Steve McClaren, who was England manager at the time called Young up to the national squad. He made his debut for his country in a 1-0 win against Austria when he came on in the second half. He regularly played under McClaren, but Fabio Capello obviously did not rate him much as he never made the 2010 World Cup squad. He made 16 appearances for the international team, scoring 6 goals, but he was not called up for another four years. Gareth Southgate recalled him to the national side in 2018, and he played a big part in helping England reach the semi-finals of the 2018 World Cup, where they went on to lose in extra-time to Croatia. Overall, he played 39 times for his country and scored 7 goals.
Captain of Manchester United
If we asked you to think of a Manchester United captain then you would probably think of the likes of Bryan Robson, Steve Bruce, or Roy Keane. When the Red Devils signed Young from Villa in 2011, not many would have predicted that he would one day be leading his side out. However, maybe him being given the captaincy was more down to the fact that he had been at United for nine years, and less to do with his leadership qualities. Young owes his long United career to the fact that he is a versatile player and very unselfish – he is the type of player who was happy to fill in wherever he was needed, and he often ended up playing in the defensive line.
Catching Bird Crap in His Mouth
Despite a long career, during which he played in a World Cup semi-final, won the Premier League and the Europa League, there is perhaps one strange moment that most football fans will remember him for when he hangs up his boots. In a Premier League match against Swansea in 2014, Young is venting his frustration at some of his teammates when bird crap appears to land right in his mouth. The footage quickly went viral and Young has said plenty of times that it never really happened, but whether it did or not it is something that he is going to have to live with as plenty of football fans would rather pretend that it did happen.