England national team coach Gareth Southgate believes Luke Shaw must play more regularly for Manchester United in the coming months in order to stand a chance of making this summer's World Cup in Russia. The 22-year-old has gone his fair share of opportunities since the festive period, but Ashley Young remains the go-to man for Jose Mourinho in the crucial encounters.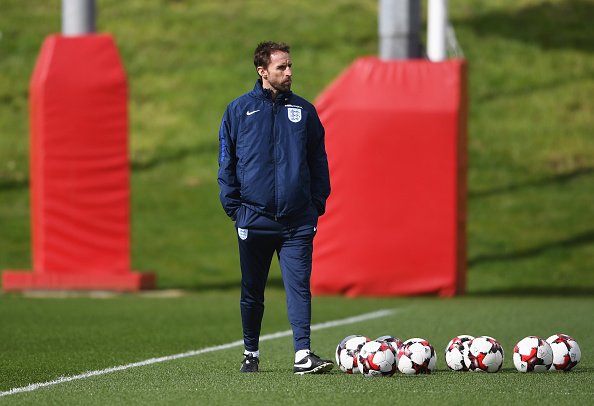 Speaking in a press conference, Southgate stressed that the decision to pick Young over Shaw was based on the former's excellent showing which has included a brilliant man-marking performance against Liverpool's Mohamed Salah. Young has also provided a better attacking threat than Shaw, and Southgate feels the 32-year-old suits the left wing-back position.
He said:"I know [Luke] has made big strides with Jose, Jose is very pleased with him. The reality is in the bigger matches Ashley Young gets the nod and I saw him against Liverpool, against [Mohamed] Salah, the other day [and] he was fantastic. In that wing-back role, someone like Ashley who has played further forward gives us a different profile. Luke, when we're looking at who might be in when there are issues at that end of the pitch, is definitely in our thoughts."
Since the squad selection, Shaw was picked for an FA Cup quarter-final outing against Brighton, where he was substituted at the half-time break. United eventually won the game by a 2-0 scoreline, but Mourinho clearly launched a scathing attack at the left-back, who failed to obey to his tactical instructions.
BBC Sport has since reported that the Englishman is clearly upset with the public criticism, and his chances of making the Three Lions' World Cup squad look improbable unless he wins over the manager. This has not been the first time that the youngster has received harsh words from Mourinho, but the left-back seems to have had enough with talks over an exit on the loose.