Inter Milan fullback Ashley Young enjoyed a very good career at Premier League giants Manchester United before he left the club to join the Nerazzuri at the start of the year. Inter Milan paid around €1m to sign the 35-year-old player during the 2020 January transfer window. Ashley Young is a utility player who can play either as a winger on the left or right side of attack and can also play either as a left fullback or as a right fullback plus the fact that he can perform well as a left wing back or as a right wing back.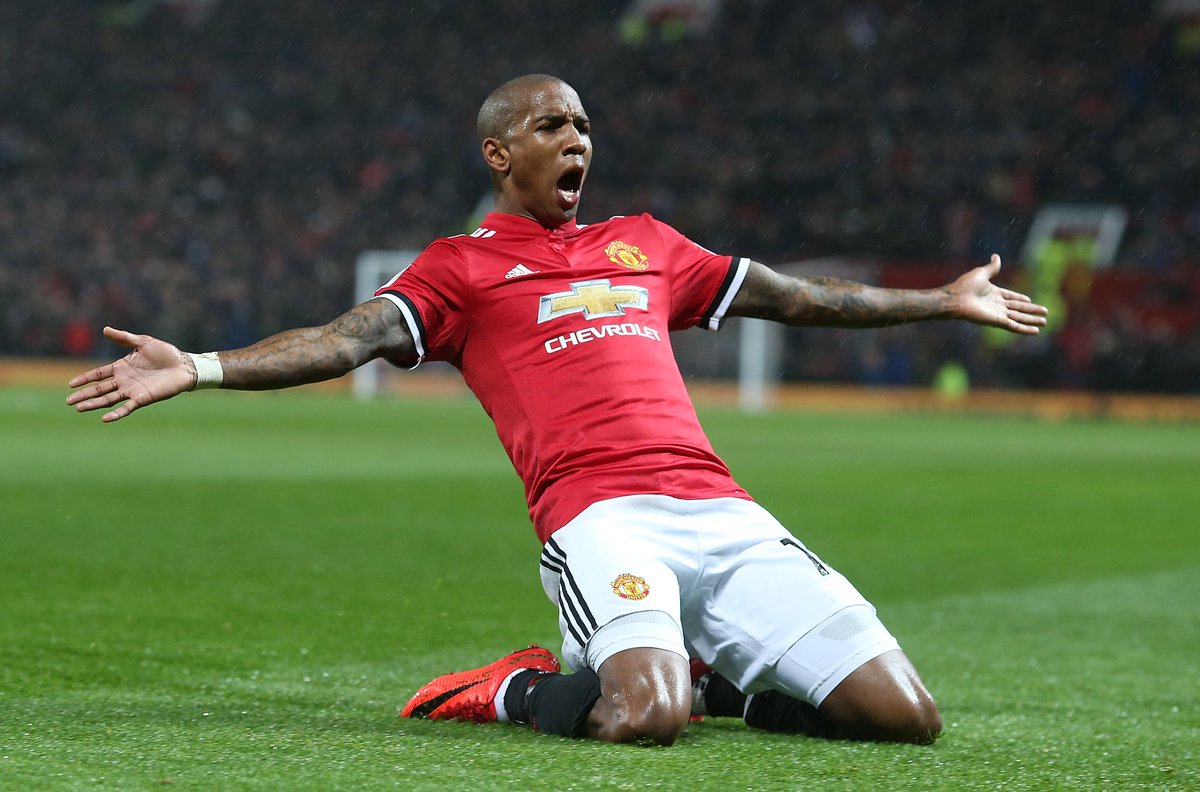 Ashley Young spent the best part of his 17-year old professional career at Manchester United. He signed for the Red Devils in the summer of 2011 following a four-year stay with Aston Villa. While he was at Manchester United, Ashley Young won the Premier League title in the final season of legendary manager Sir Alex Ferguson during the 2012/2013 campaign. He also won the Europa League, the Capital One Cup, the Community Shield and the FA Cup title in his nine years at the Theatre of Dreams.
Let's examine his top five goals for Ashley Young at Manchester United
:
Blackburn Rovers 0-2 Manchester United in the league – This game was played in April 2012 as Manchester United were chasing the Premier League title alongside noisy neighbours Manchester City. Antonio Valencia and Ashley Young scored late in the game to hand the Red Devils a 2-0 win.
Stoke City 0-2 Manchester United in the Capital One Cup – Ashley Young and Patrice Evra were the scorers as the Red Devils beat the Potters in December 2013 to set up a semi-final clash with Sunderland.
Watford 2-4 Manchester United in the Premier League. Ashley Young opened the scoring against his former club as Manchester United raced into a 3-0 lead inside half an hour of the game played in November 2017.