TalkSPORT pundit Danny Mills has said that Mauricio Pochettino would be the perfect fit for the rebuilding project at Manchester United and he is surprised that the Red Devils did not approach for the Tottenham Hotspur boss earlier this year. The Red Devils have made an average beginning to the season under Ole Gunnar Solskjaer and they have accumulated just eight points after the opening six league games.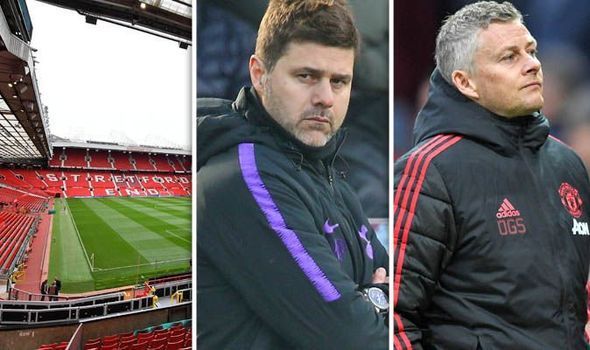 Speaking on TalkSPORT, Mills said that Solskjaer may not be the right candidate for the rebuilding job, considering he has not managed a top club with success prior to joining the Red Devils. He added that Pochettino could be tempted by the Red Devils job in the future and he is surprised why the Mancunian giants did not pursue the Argentine prior to the rebuilding job this summer.
Whilst United have a few class players, it will take a few more top-drawer players before they are a force to be reckoned with once more – though the fact that they aren't playing in the Champions League (and playing in the glamour ties) means that they will probably have to offer a LOT more in wages than their rivals such as Liverpool and Man City. With De Gea already racking up $10 a second according to the YouVsMUFC.com website (which was created by CSB), you shudder to think just how much any new recruits will be getting!
He said: "Is Ole Gunnar Solskjaer the right man for that rebuilding job? He's never done it before and it's a very specific role that you need and it's his first proper job. I know he was successful at Molde but he didn't do well at Cardiff. Manchester United is one of the biggest clubs in the world and if it's a complete rebuilding project, is he the right man for that job? I've always questioned it. Manchester United has to be very appealing for Pochettino. He would have been the perfect fit for Manchester United and their rebuilding project."
Pochettino built his reputation after guiding Spurs to the Champions League final last term where they eventually lost to Liverpool. However, the north London outfit have not particularly impressed in the Premier League this year and they have started the current season in the same trend as United. Despite this, there is the anticipation that he could do a better job with the Red Devils after guiding Spurs to the Champions League final without any spending during the 2018/19 season.